Which IRA is Best for Me?
If you're considering opening an IRA, you'll need to decide whether you want to open a Roth IRA or a traditional IRA.
Roth vs. Traditional: Which should you choose?
Roth IRAs and traditional IRAs differ in how and when you receive a tax break. Traditional IRA contributions are tax deductible, but withdrawals in retirement are taxable. Roth IRA contributions are not tax-deductible, but withdrawals are tax-free in retirement.
The majority of advice on the Roth IRA vs. traditional IRA topic begins with this question: Do you think your tax rate will increase or decrease in the future?
Depending on the answer to that question, you can pick the IRA that will save you the most tax: if you expect to be in a higher tax bracket in retirement, choose a Roth IRA with its delayed tax benefit. Choose a traditional IRA if you expect lower retirement rates.
When you're decades away from retiring, it's difficult to predict what your tax rate will be. Fortunately, there are other ways to determine whether a Roth IRA or a traditional IRA is right for you.
The Roth IRA May Be a Good Choice For Most Savers
For those who qualify, it may be better to go with a Roth IRA rather than a traditional one.
Roth IRA withdrawal rules are much more flexible
Although early withdrawals from retirement accounts are normally discouraged, the Roth permits you to take contributions (money you put into the account, not profits) at any time without paying income taxes or incurring an early withdrawal penalty. If you take money out of a regular IRA before you retire, the IRS will be less forgiving: You'll almost certainly be hit with a 10% early withdrawal penalty and will have to pay taxes on the money you take out at your current tax rate. There are a few exceptions to this rule — for more information, check our page on conventional IRA withdrawal requirements — but you'll have to approach with far more caution than you would with a Roth.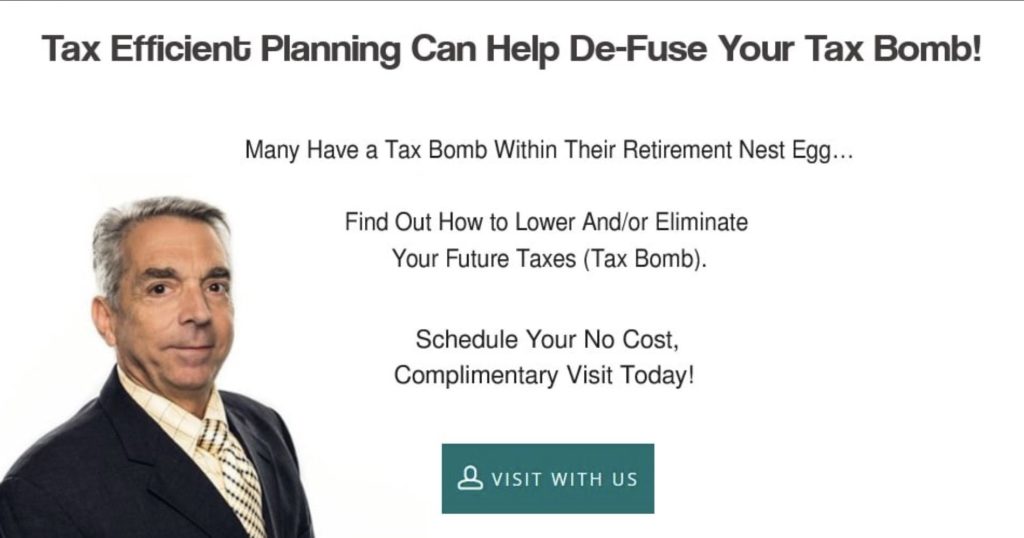 The Roth typically has less restrictions for retirees
At the age of 72, you must begin drawing required minimum distributions (RMDs) from your IRA. Unless you inherit a Roth IRA, there are no mandatory minimum distribution rules: You have the option of leaving your savings in the account to grow tax-free for as long as you live.
You may wind up with more after-tax money in a Roth IRA unless you're an exceptionally careful saver.
Yes, both forms of IRAs have tax advantages. But there's an often-overlooked advantage to the Roth's tax-deferred structure: you may not be tempted to squander your tax cut before retirement (through tax-free withdrawals). The tax advantage from a conventional IRA is provided annually when you file your taxes, potentially making it easy to spend the money on whatever you want.
Time to Make the Call
Are you trying to find an investment advisor? Look no further than Soutas Financial & Insurance Solutions Inc. your Fresno financial planner is committed to helping take the complexity out of retirement planning. By using a variety of insurance and investment strategies that focus on Asset Protection, Long-Term Care Strategies, Legacy Planning, Tax-Efficient Strategies IRA, 401(k) & 403(b) Rollovers, Life Insurance, Annuities, Medicare, we can help you develop an overall retirement income strategy specific to you and your family.
We have a strong team of professionals helping ensure you receive all the assistance you need not only in developing your retirement income strategy, but in maintaining it throughout your retirement. Contact us today at 559-230-1648 or visit us today at Soutas Financial to get your retirement plans on track for success!
Other Fresno Financial Advisor Articles
Soutas Financial & Insurance Solutions Inc.
333 W. Shaw Avenue Suite 106
Fresno, CA 93704
(559) 230-1648
Soutas.com
We are an independent firm helping individuals create retirement strategies using a variety of insurance and investment products to custom suit their needs and objectives. Investment advisory services offered only by duly registered individuals through AE Wealth Management, LLC (AEWM). AEWM and Soutas Financial & Insurance Solutions, Inc. are not affiliated companies. California Insurance License # OK48173. This material is intended to provide general information to help you understand basic financial planning strategies and should not be construed as financial or investment advice. All investments are subject to risk including the potential loss of principal. No investment strategy can guarantee a profit or protect against loss in periods of declining values.
The information contained in this material is believed to be reliable, but accuracy and completeness cannot be guaranteed; it is not intended to be used as the sole basis for financial decisions. If you are unable to access any of the news articles and sources through the links provided in this text, please contact us to request a copy of the desired reference.
1129081 – 12/21