Annuities or Portfolio Withdrawals: Which Produces More Retirement Income?
When it comes to converting retirement savings into lifetime retirement income, many retirees and advisers follow the 4 percent rule: withdraw 4% of savings in the first year of retirement and increase it by inflation each year to maintain purchasing power (although, given today's low yields and expected returns, some are reducing that initial draw to 3% or even lower to ensure they don't deplete their savings too soon).
Even if you do decide to purchase an annuity, you don't want to put all of your money into it. The study emphasizes the benefits of combining an annuity with a portfolio of financial assets that can provide liquidity and long-term growth, and recommends "laddering" annuities rather than buying them all at once to get a better sense of how much guaranteed income you'll need and to avoid putting all of your money in when rates are low.
Despite the fact that the research didn't address it, I believe there is a similar issue of people's overconfidence in their investment abilities, which makes them less inclined to choose guaranteed income. I can't tell you how many times I've received feedback from people who essentially say they'd never buy an annuity because they believe they can do better investing on their own—never mind that this is difficult-to-impossible to do without taking on more risk because annuities have what amounts to an extra return called a "mortality credit" that individuals can't duplicate on their own.
Along the same lines, I'm always surprised by the number of people who dismiss the idea of deferring Social Security in order to receive a higher benefit because they believe they'll be better off taking their benefits as soon as possible and investing them at a 6% to 8% annual return (although why anyone should feel confident about earning such gains consistently given today's low rates and forecasts for low returns is perplexing).
Clearly, we must each make our own judgments based on our unique circumstances regarding the best method to transform savings into consistent income in retirement while also ensuring we have a reserve of assets to draw on in the event of an emergency or unexpected need. There is no such thing as a one-size-fits-all answer. However, I believe it is a good idea for anybody approaching or already in retirement to explore an annuity as a viable option. It's alright if you rule it out. Annuities are not appropriate for everyone. Just be sure you're not getting rid of an annuity for the wrong reasons, including a misguided belief in your potential to achieve outsized returns or being misled by lump-sum culture.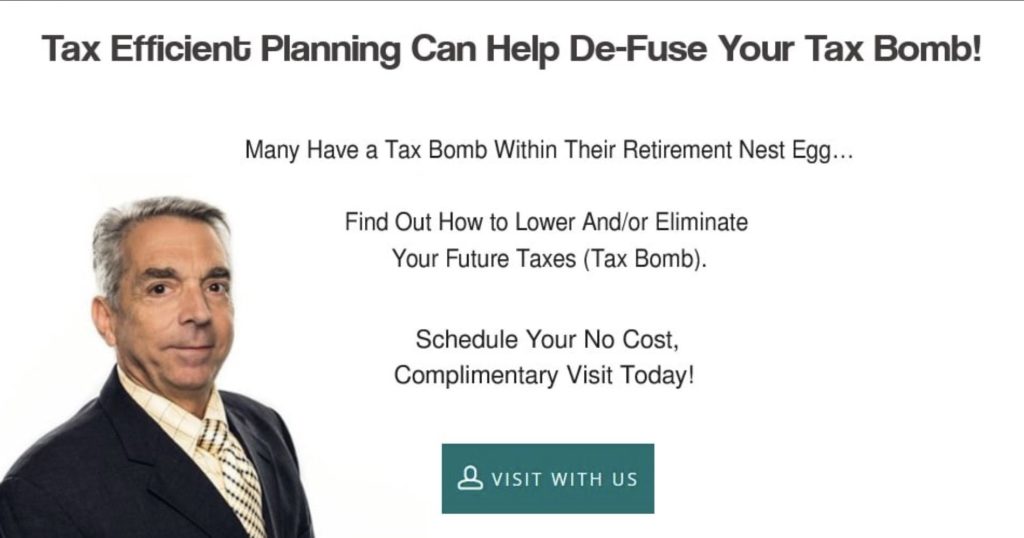 We Can Assist You
It's easy to feel overwhelmed when you're a parent. Unexpected costs creep up on a daily basis, on top of all you've already done to guarantee your retirement and your child's education.
Are you trying to find an investment advisor? Look no further than Soutas Financial & Insurance Solutions Inc. your Fresno financial planner is committed to helping take the complexity out of retirement planning. By using a variety of insurance and investment strategies that focus on Asset Protection, Long-Term Care Strategies, Legacy Planning, Tax-Efficient Strategies IRA, 401(k) & 403(b) Rollovers, Life Insurance, Annuities, Medicare, we can help you develop an overall retirement income strategy specific to you and your family.
We have a strong team of professionals helping ensure you receive all the assistance you need not only in developing your retirement income strategy, but in maintaining it throughout your retirement. Contact us today at 559-230-1648 or visit us today at Soutas Financial to get your retirement plans on track for success!
Other Fresno Financial Advisor Articles
Soutas Financial & Insurance Solutions Inc.
333 W. Shaw Avenue Suite 106
Fresno, CA 93704
(559) 230-1648
Soutas.com
We are an independent firm helping individuals create retirement strategies using a variety of insurance and investment products to custom suit their needs and objectives. Investment advisory services offered only by duly registered individuals through AE Wealth Management, LLC (AEWM). AEWM and Soutas Financial & Insurance Solutions, Inc. are not affiliated companies. California Insurance License # OK48173. This material is intended to provide general information to help you understand basic financial planning strategies and should not be construed as financial or investment advice. All investments are subject to risk including the potential loss of principal. No investment strategy can guarantee a profit or protect against loss in periods of declining values.
The information contained in this material is believed to be reliable, but accuracy and completeness cannot be guaranteed; it is not intended to be used as the sole basis for financial decisions. If you are unable to access any of the news articles and sources through the links provided in this text, please contact us to request a copy of the desired reference. 2/22 – 1202193
Via https://money.com/retirement-income-annuities-portfolio-withdrawals/